Star Plantation[Patch 0.1.37 Preview]
Patch 1.2.3 is on it's way!
---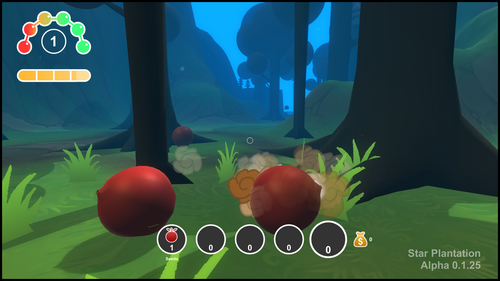 Patch 1.2.3
The new patch is on it's way and I expect it to go live around a week from this post. It features awesome quality of life updates listed below, however for a quick version here is the video.
Please note: As we do more frequent smaller patches we will also try to produce a content video a long side it.
Notes:

-In game options added for : Resolution, Music levels, SFX levels, Quality options for High and Low end systems.
-Exiting the game can now be done by pressing the Escape key and going through the menu to do so.(Ability to F1 exit has been removed)
-Closing the game will now be instant and no longer cause a few seconds lock as everything was saving.
-In game Auto Saver now saves only on spare frames you have and with the maximum time of 10 seconds so you no longer have to worry about it.
-Skip intro cinematic added.
-Elemental Heights zone updated.
-Some minerals are now less scarce in certain zones.
Hopefully everyone enjoys the patch as much as we are and we can't wait to show you whats coming next.
Get Star Plantation[Patch 0.1.37 Preview]